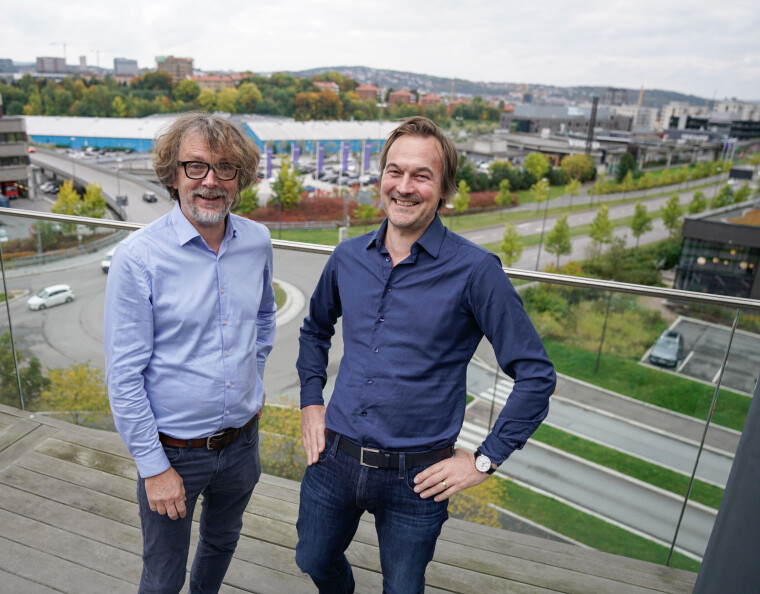 Labrador CMS raises €2.5M to help publishers grow faster
The funding round was led by by the Norwegian early-stage venture firm Skagerak Capital.
Labrador CMS has grown from 50 to over 200 news and magazine sites in three years. Labrador CMS is an easy to use, cost effective, flexible and visual, no-code solution made by and for journalists.

Being a success in Norway, Labrador is now capitalized to offer its product globally. Targeted scale up online newspapers, broadcasters and magazines that have outgrown WordPress. Instead of struggling with high cost and intricate tailor-made publishing systems that require internal developers and expensive consultants, the Labrador CMS connects the dots by providing a turnkey solution.
The SaaS platform developed from Norwegian headquarters handles the publishing needs of both large national news operations and smaller niche magazines. The easy-to-use system is made by journalists for journalists.
Now Labrador CMS has received up to 25 million NOK in a two-step funding round led by the Norwegian early-stage venture firm Skagerak Capital, backed by TV2, Norways largest commercial mediahouse, and Aller Media, a leading Nordic media and services group.
Why editors and journalists want it
- Labrador is a software created to help reporters and editors achieve professional freedom. Now we are ready to welcome international customers at a high scale. We´ve been through years of investments spent on developing failsafe backend, using advanced machine learning, and implementing tailor made text editors that eliminates complicated training programs. The reward is that all journalists and editorial staff who tries out our system, loves it, says Chair of the Board Jan Thoresen.
How does it work - is it really that fast?
The software is a no-code visual builder for frontpages and articles, including fancy parallax effects. Labrador CMS can be powered by personalization algorithms and run in automatic, hybrid or manual mode. One large Swedish customer measured time spent producing an article with a 25% decrease, and time spent on front-page management decreased by 62.5%. - Often, when we show this system to experienced publishers, they say: This is exactly what we have been looking for! Industry experts are blown away. It basically sells itself. No wonder, when customers also end up saving a significant amount of money, says CEO Jon Reidar Hammerfjeld for Labrador CMS. Labrador CMS includes self-healing cloud servers spread across different countries for uptime security and full hosting for the customers.
The CFO´s also see this as a sustainable investment, providing an ecosystem of publishing tools that scales better and at lower cost.
- We believe technological innovations is contributing to a positive impact on both people and planet. Labrador is a disruptive software with potential to scale rapidly in multiple markets, says partner Espen Kjeldsen in Skagerak Capital.
Who is the customer?
Customers range from well-known brand names like Elle magazine, Computer World and Science Nordic, to national online news operations like Dagbladet.no and TV2 Norway. Labrador CMS currently run and hosts over 200 sites in Norway, Sweden, Denmark, UK, Belgium and Chile.
In 2018 and 2022 Digiday Media Awards nominated Labrador CMS for Best Publishing Platform in Europe. The Labrador CMS platform also win large externally conducted head to head comparison and tenders against other major platforms.
How will the funding be used?
The company will deploy funds to scale international sales and automate onboarding of new clients.
Skagerak Capital is a venture capital firm investing in leading companies and helping them grow substantially. For more than a decade the team has been building successful ventures together with great entrepreneurs. From six funds and more than EUR 100M under management, the team has gained extensive experience in developing companies into international successes. The Skagerk Capital team has invested in more than 40 companies and done a dozen international exits. Skagerak Capital receives and evaluates 400 cases yearly and invests in about one percent. Aller Media Norway
Aller Media is one of the largest media conglomerates in Norway. The company has a wide range of products, from breaking news with Dagbladet.no as the front runner, to typical magazine products like Se og Hør and digital first publications like Elbil24.no and Sol.no. In addition, Aller Media has a strong position with several leading brands in marketing services. Aller Media has been very successful in transforming its business, and many of our brands hold leading positions digitally. We are about 600 employees in Norway and the turnover is approximately 1,8 billion NOK.
TV2 Invest: TV 2 is a Norwegian terrestrial and digital television channel. Its headquarters are located in Bergen. Since 2012, TV 2 is owned by one of its co-founders, the Danish media company Egmont Group. TV2 has a long tradition investing in Nordic tech companies, both in the media sector and other sectors.